From February 21-22, 2023, the 7th China Photovoltaic Industry Forum (CPIF) was successfully held in Beijing. During this period, the 7th China Outstanding Photovoltaic Brand Ceremony was held to commend outstanding photovoltaic (PV) brands of the year. Jinneng Clean Energy Technology Co., Ltd. (hereinafter referred to as "Jinergy" or "Company") won the "Annual Photovoltaic Cell/Module Technology Breakthrough Award", marking another recognition of its research & development (R&D) and innovation strength. The Company has won this award for three consecutive years.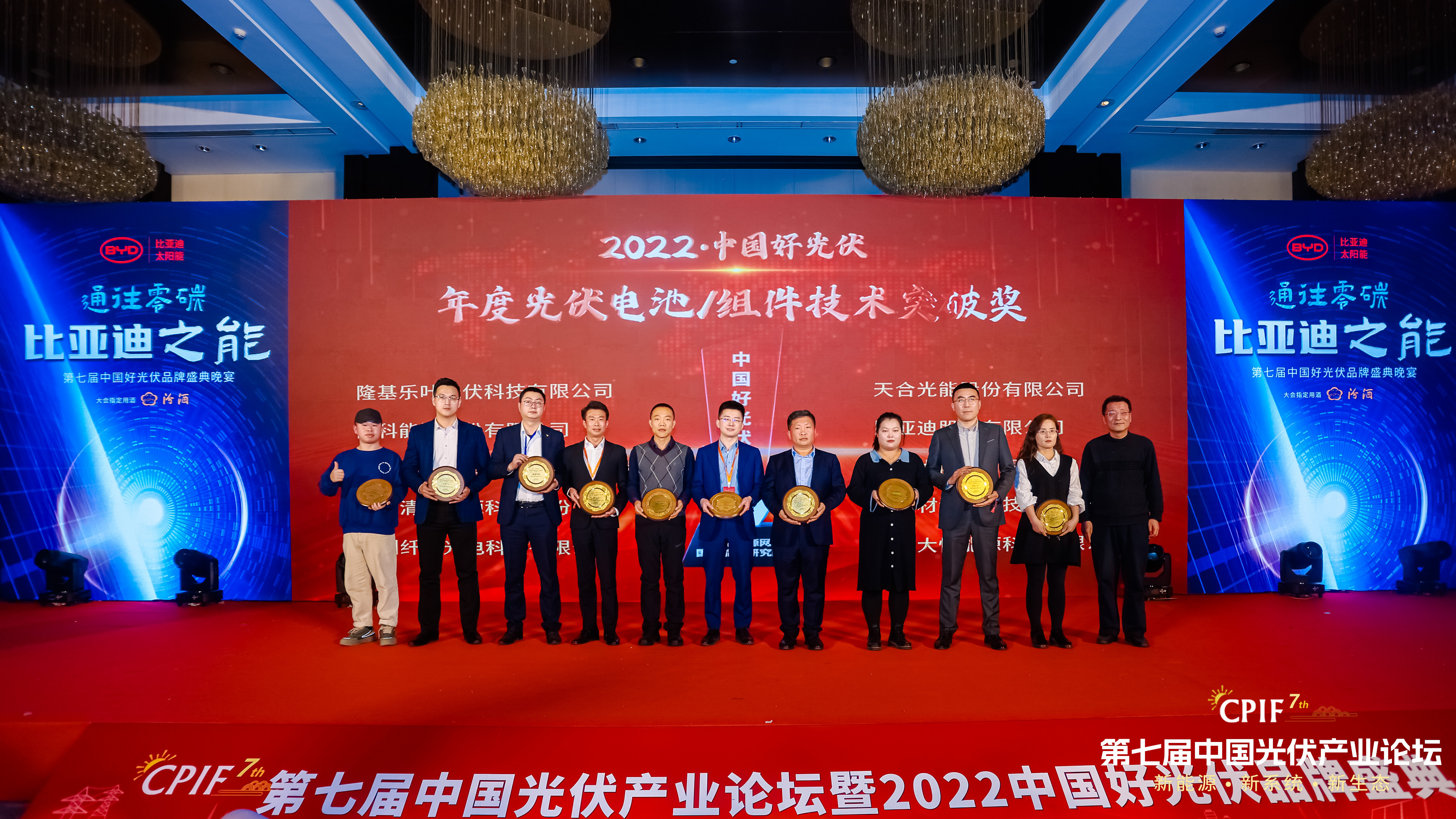 This CPIF is themed by "New Energy, New System and New Ecology". Well-known industry experts and enterprises were invited to make in-depth exchanges on cutting-edge technologies, achievements and experience in respect of the current development status and future direction of PV, helping create a new PV ecosystem. As a technology-driven enterprise, Jinergy has always followed the development strategy of technology iteration and insisted on leading industry progress with technological innovation, thus establishing itself as one of the founders of the new diversified PV ecosystem.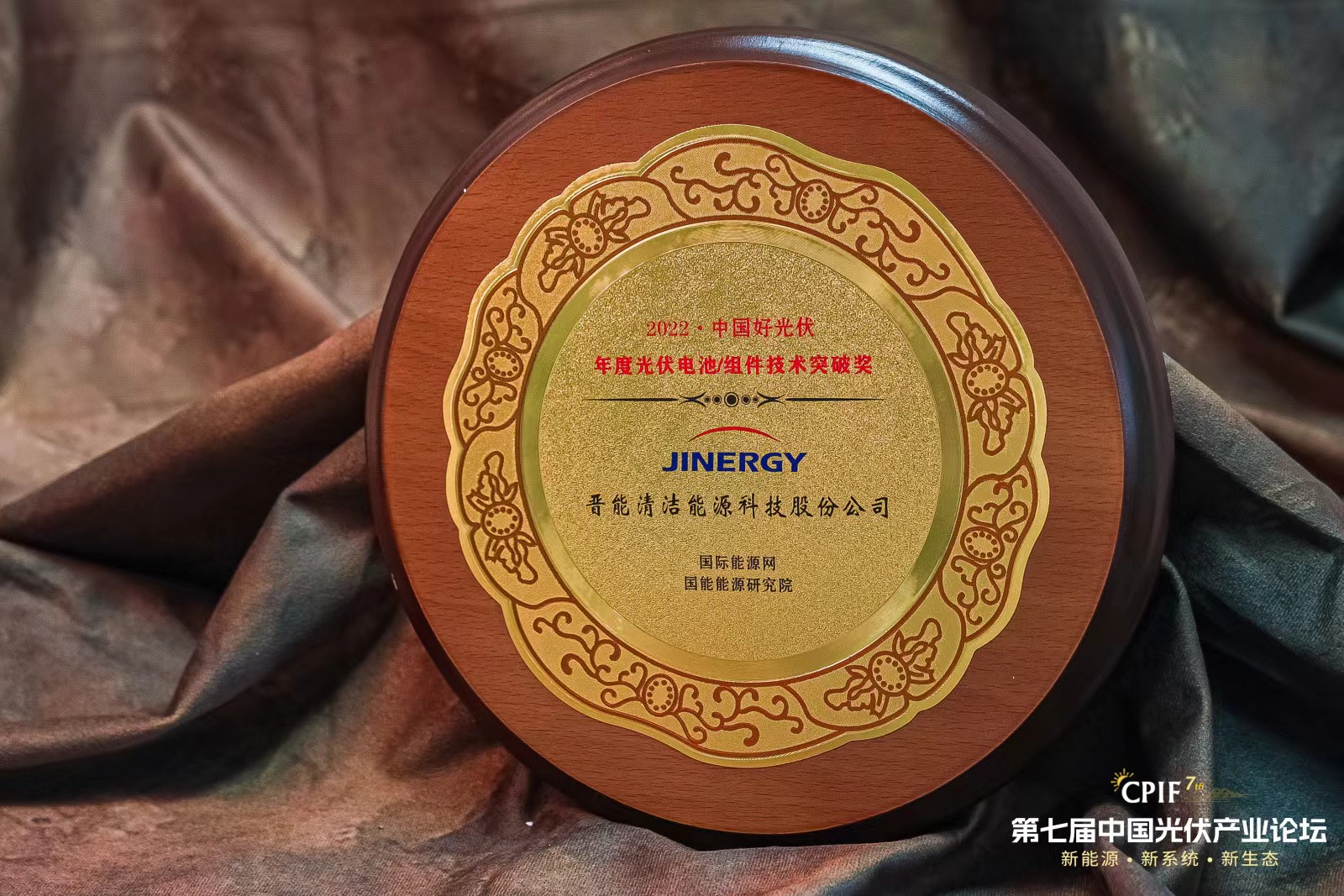 Since its establishment, Jinergy has focused on the forefront of technology development and made actively layout on advanced technology products. Jinergy has been committed to the R&D and production of N-type heterojunction (HTJ) for many years, and has continuously promoted the localization process of the whole production line of HJT equipment, and thus effectively boosted the industrialization progress of HJT technology. Based on the development of HJT as the main line, Jinergy has launched the latest N-type Tunnel Oxide Passivated Contact (TOPCon) module to supplement the N-type product application solution, improve the product chain, and bring better installation solutions for its customers.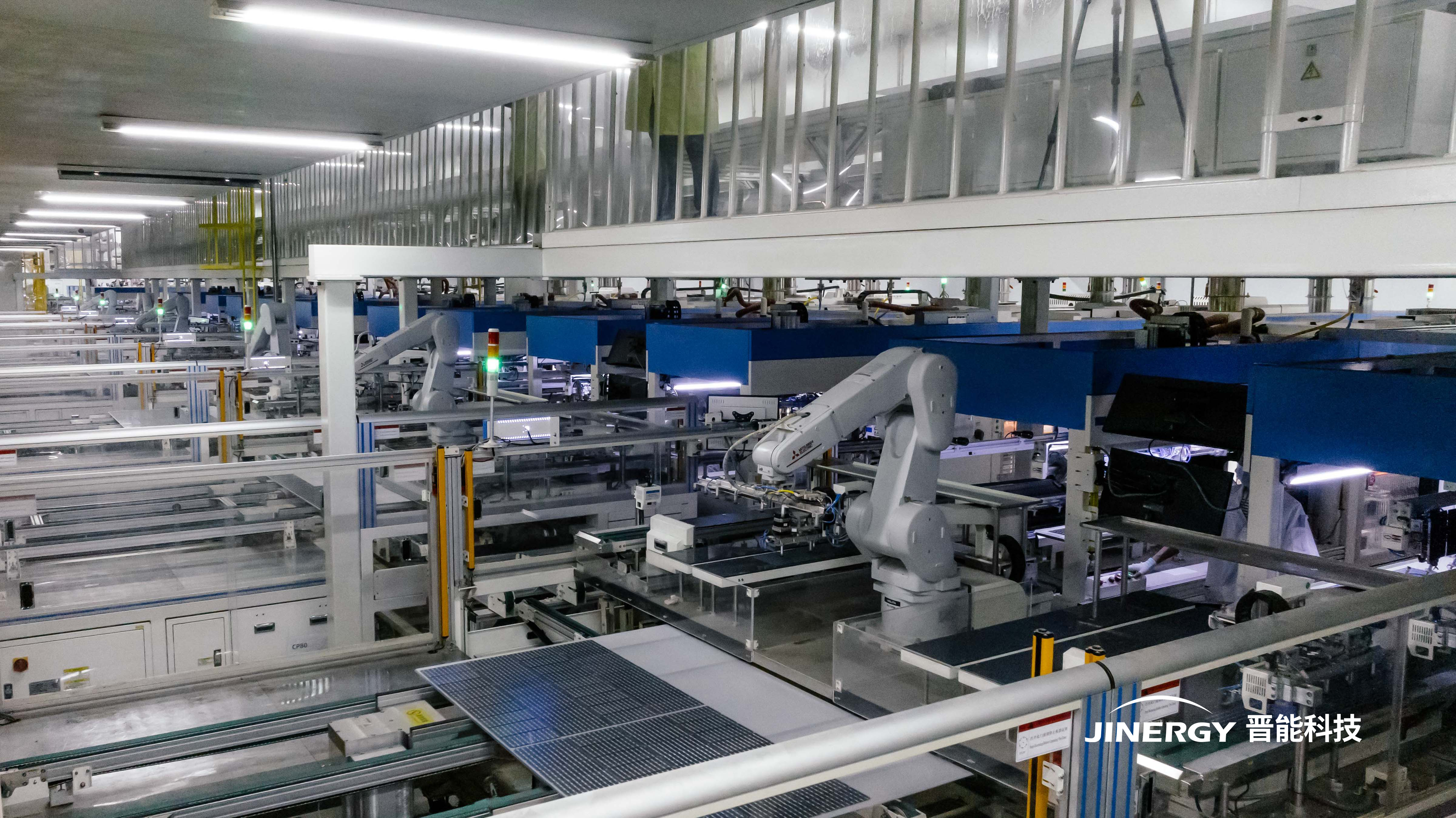 Under the goals of peaking carbon dioxide emissions by 2030 and achieving carbon neutrality by 2060, Jinergy will continue to carry out innovative technology R&D, create lower LICOE with technological progress, and bring users more stable, efficient green and low-carbon energy with lower investment. Jinergy will actively drive the coordinated development of upstream and downstream enterprises, promote the structural transformation and product upgrading of the industry, and facilitate the rapid development of low-carbon economy.