Genera Energy and Environment International Trade Fair 2023 ("Fair") begins in a grand opening ceremony at IFEMA in the capital of Spain, with the joint participation of new energy dealers, distributors, manufacturers and professionals from all around the world, to make influential global business cooperation and negotiation.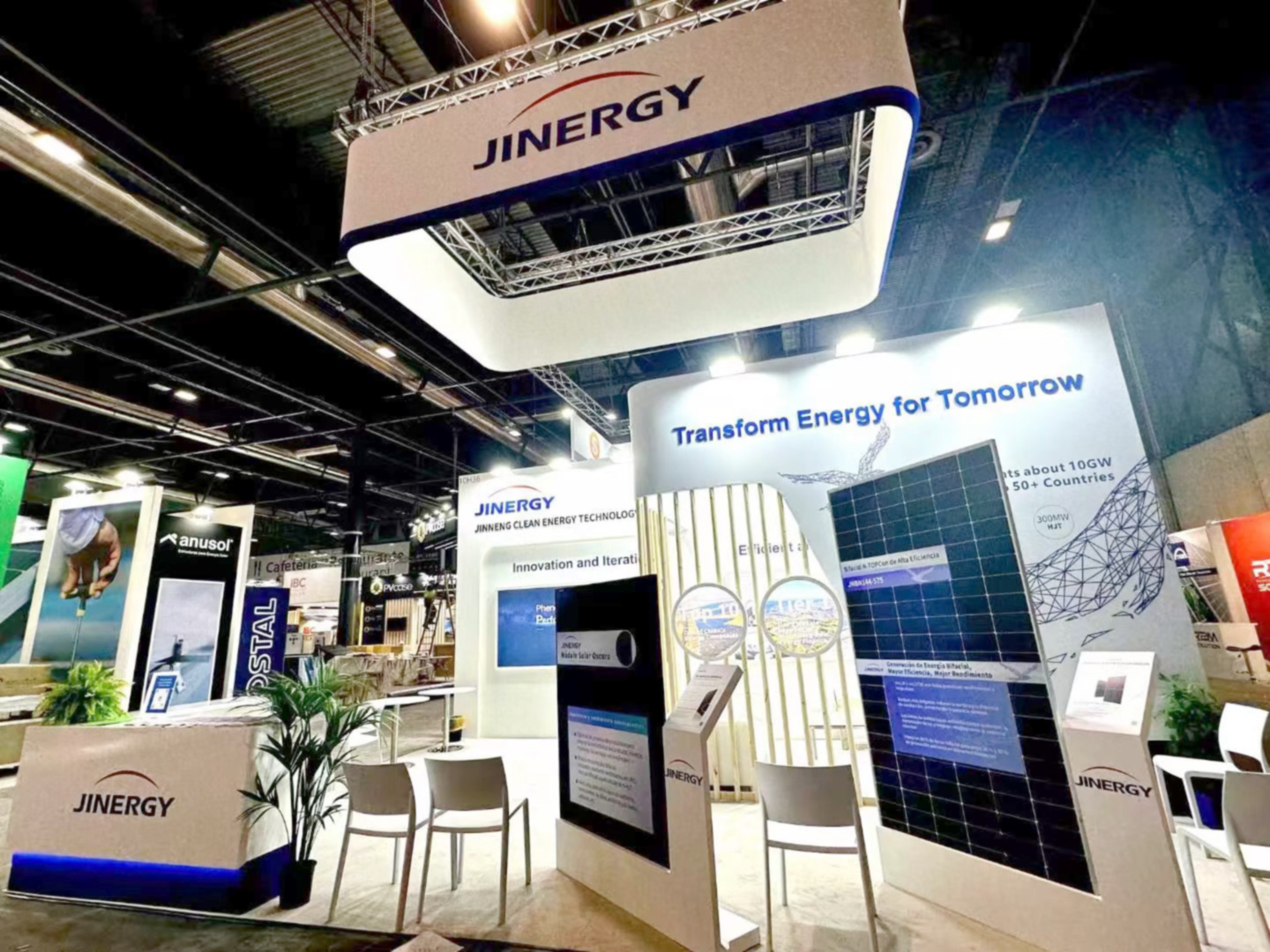 On February 21, Jinneng Clean Energy Technology Ltd. (hereinafter referred to as "Jinergy"), a new energy PV manufacturer based in China, debuted at Genera with its N-type TOPCon and a full range of Jinergy Design Series (JDS) all-black modules. Jinergy is owned by Jinneng Holding Group, a global top 3 coal mining enterprise which ranked 163rd in the list of Fortune Global 500 in 2022.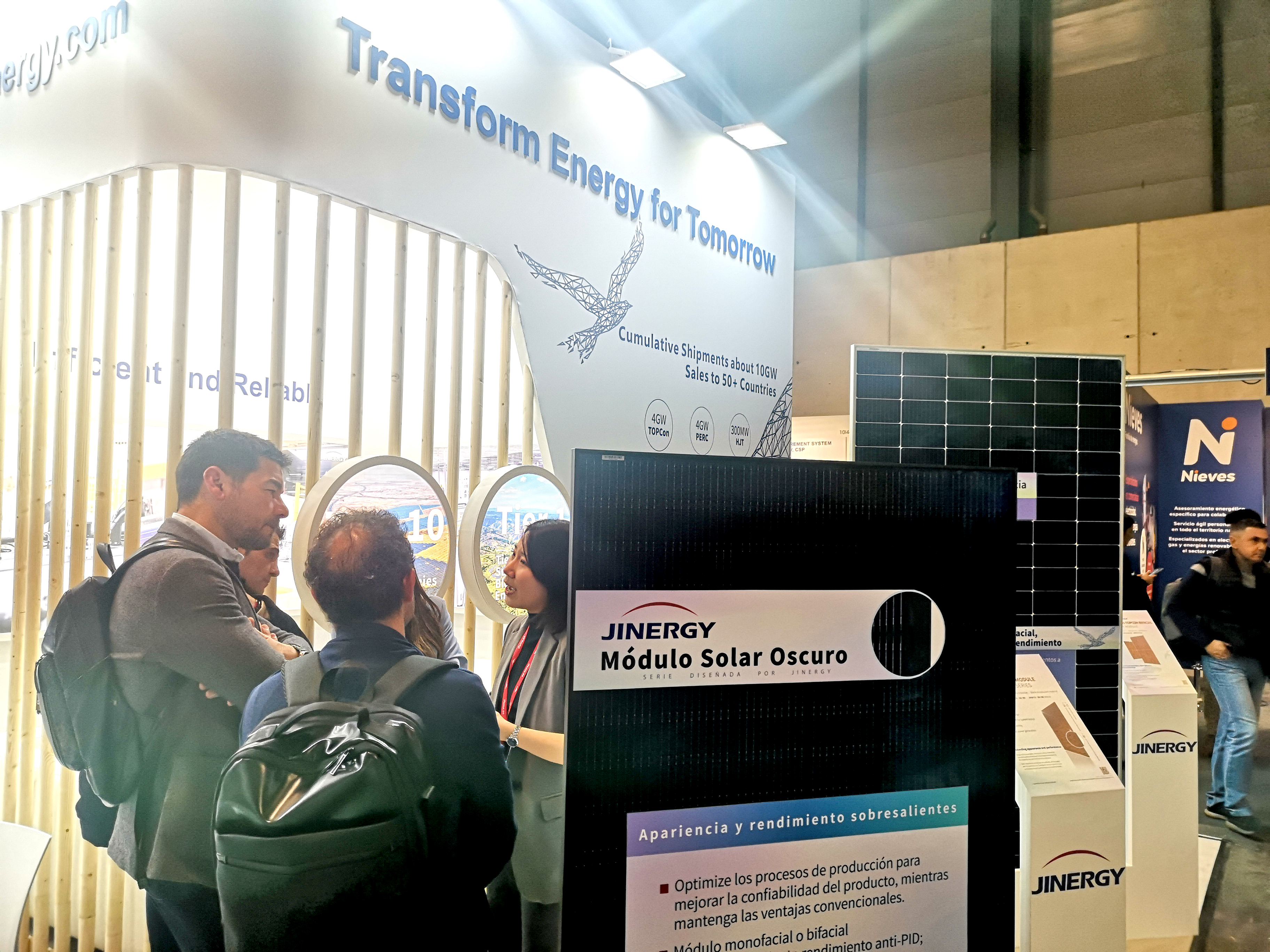 It is the first time for Jinergy to display its N-type TOPCon modules to the international world. By adopting N-type silicon wafer based on TOPCon cell technology, this module lowers power attenuation and temperature coefficient, displays great performance in low light conditions, and generates greater benefits of power generation for the end users. Besides, with the reinforced structure frame, it is able to ensure better mechanical reliability and wider load range.
The all-black modules which enjoy wide favor in the local are also on display. They offer a better fit for visual aesthetics demands of European customers, and provide customization services to meet diversified application scenario demands. The wide application includes roof distributed power generation, villa roof, landscape enclosure, urban ground carport and other landscape projects.
As the first Chinese manufacturer to achieve mass production of heterojunction (HJT) technology, Jinergy keeps devoting to the research and development of N-type HJT technology, while studying N-type TOPCon modules, and takes the lead in China's new energy sector to industrialize these two technologies.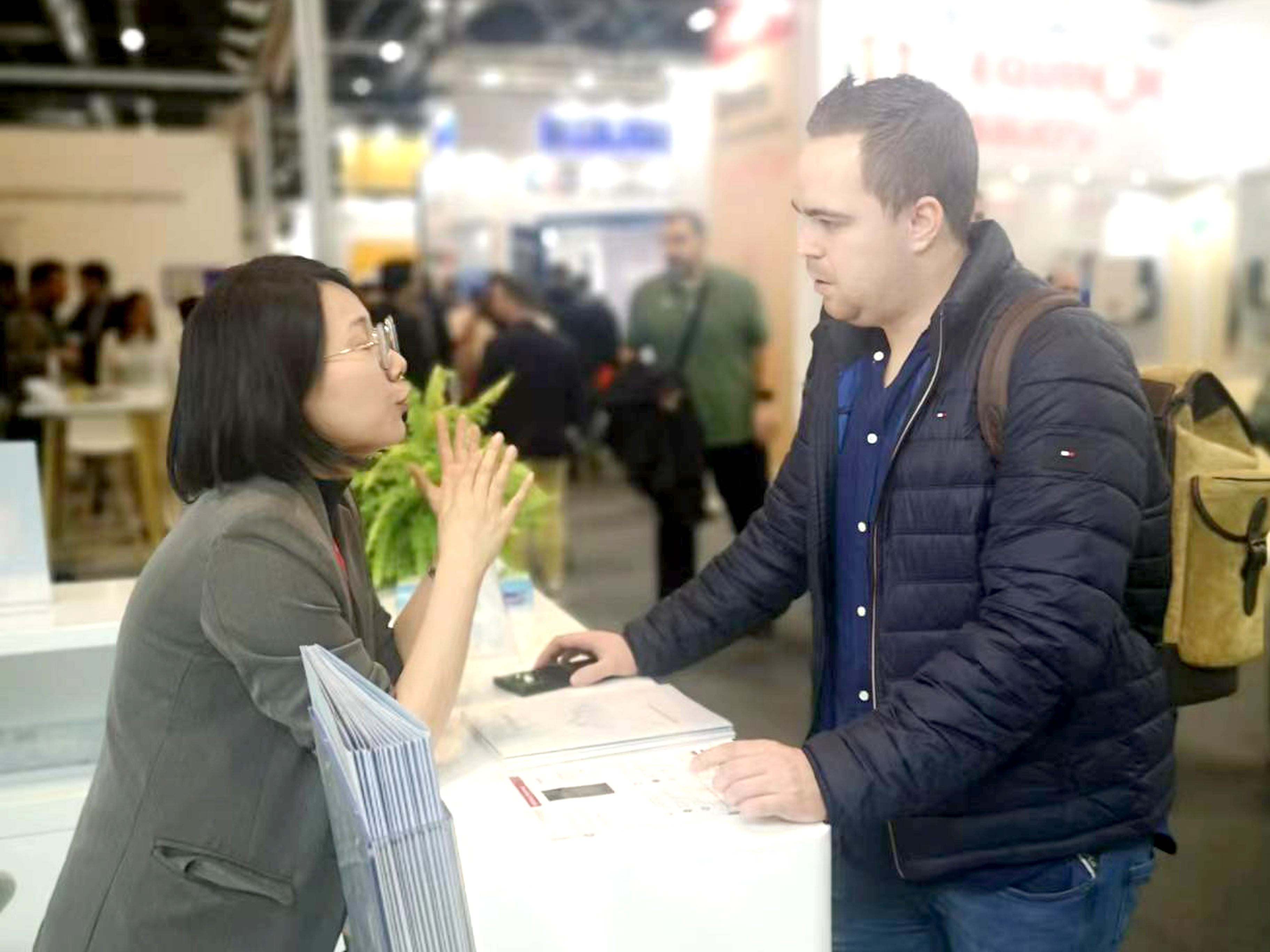 During the critical stage of the iterative development of N-type technology, Jinergy will focus on developing the more potential HJT technology, while planning the production of TOPCon modules, as a PERC product iteration, HJT technology supplement, as well as more diversified and differentiated installed capacity options for customers, and ultimately aim to achieve the optimal product solutions to the present installed capacity for customers, try to Transform Energy for Tomorrow.