Recently, the "2021 First PV Laboratory Quality Improvement Technology Seminar" hosted by China Building Materials Inspection and Certification Group Co., Ltd. (CTC National Inspection Group) ended successfully in Suzhou.Jinneng Clean Energy Technology Ltd. (Jinergy) won the "Excellent Laboratory" award by passing the "2020 PV module I-V Characteristic Test Capability Verification".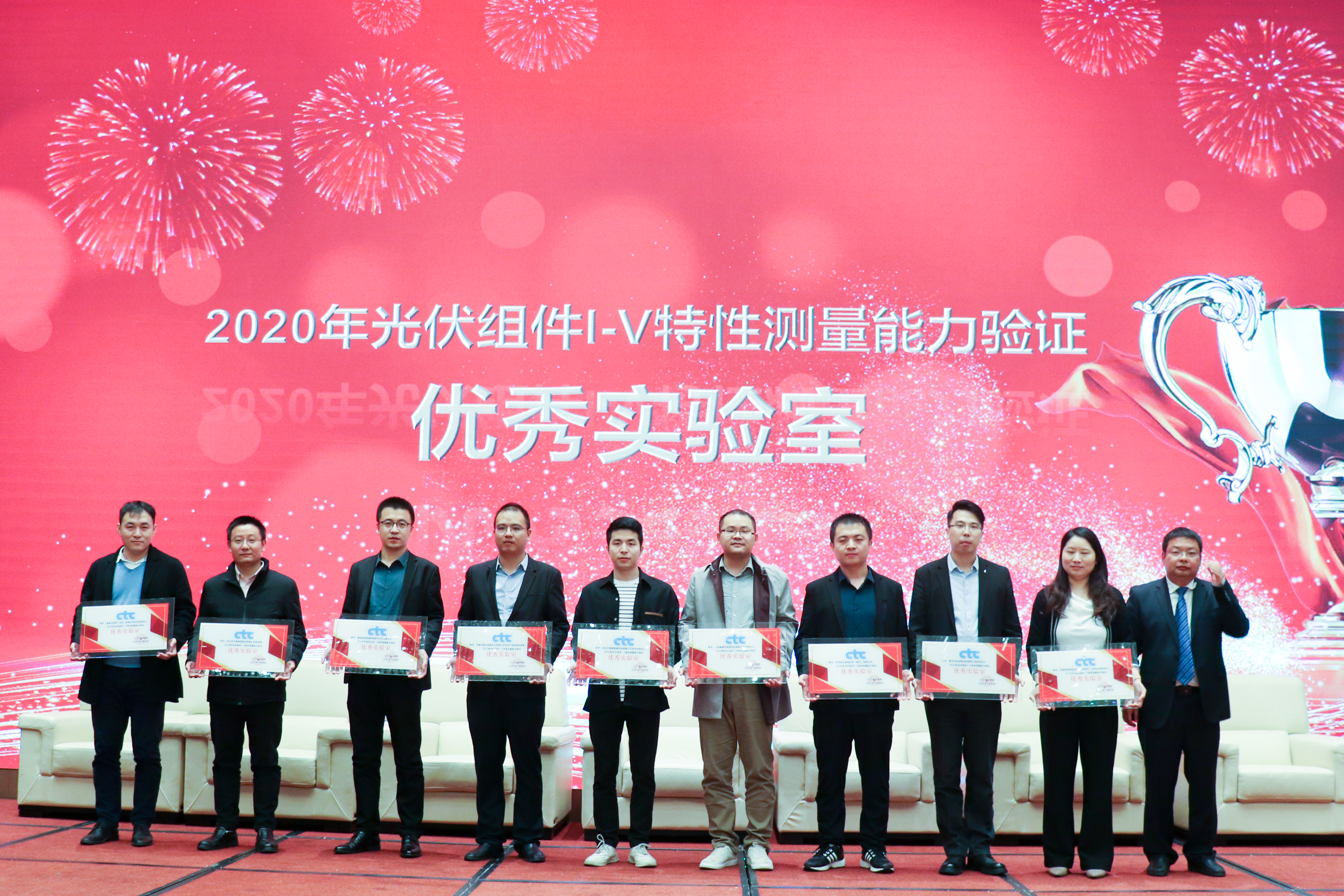 It is reported that the full name of this test verification is "CTC PT-2020-47 photovoltaic module current and voltage characteristic test", and the award-winning laboratory is "Jinneng Clean Energy Technology Ltd. experimental center" certified by CNAS ".The test samples include regular single crystalline, regular polycrystalline, PERC single crystalline, PERC polycrystalline and half-cut polycrystalline module. Jinergy high-efficiency products have all passed the peak power Pm test, short-circuit current Isc test and open circuit voltage Voc test specified by the organizing committee, and achieved "satisfactory" results.This is an authoritative recognition of the accurate and excellent test power level of the Jinergy laboratory, adding power to the enterprise to further improve the product performance.
At present, the China carbon peak carbon neutralization action plan is steadily advancing, and technological progress and industrial upgrading have become the main theme of the PV industry. Jinergy has established cooperative relations with customers in more than 30 countries. Leading technology is the "magic weapon" for Jinergy to open up the global market, and the high-tech laboratory is the cornerstone for enterprises to continuously obtain technological innovation.With the blessing of the comprehensive management system and the "national accreditation laboratory", Jinergy has passed many standards of ISO and IEC, and its high-efficiency products have passed many international authoritative certifications such as TUV, BIS, KS, CE, carbon footprint, etc.
In the future, Jinergy will always adhere to technological innovation, promote industrial upgrading in an all-round way, make unremitting efforts to China the transformation of energy structure by updating more efficient technologies, and achieve the goal of carbon neutrality with high quality!